You have to wait until it's your turn … Because of Corona no one could take  the Civic or State Exam for three months.  The exam locations will open again on 15 June 2020! The candidates who wait the longest, will go first.
Because many candidates want to take an exam as soon as possible, they can now also do it in the evenings and on Saturdays.
Have you already registered for one of the exams? Then you will receive a message from DUO.
Do you want to register? Then read what to do.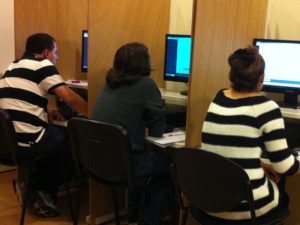 For the Civic Integration Exam  www.inburgeren.nl/en
For the State exam  www.staatsexamensnt2.nl