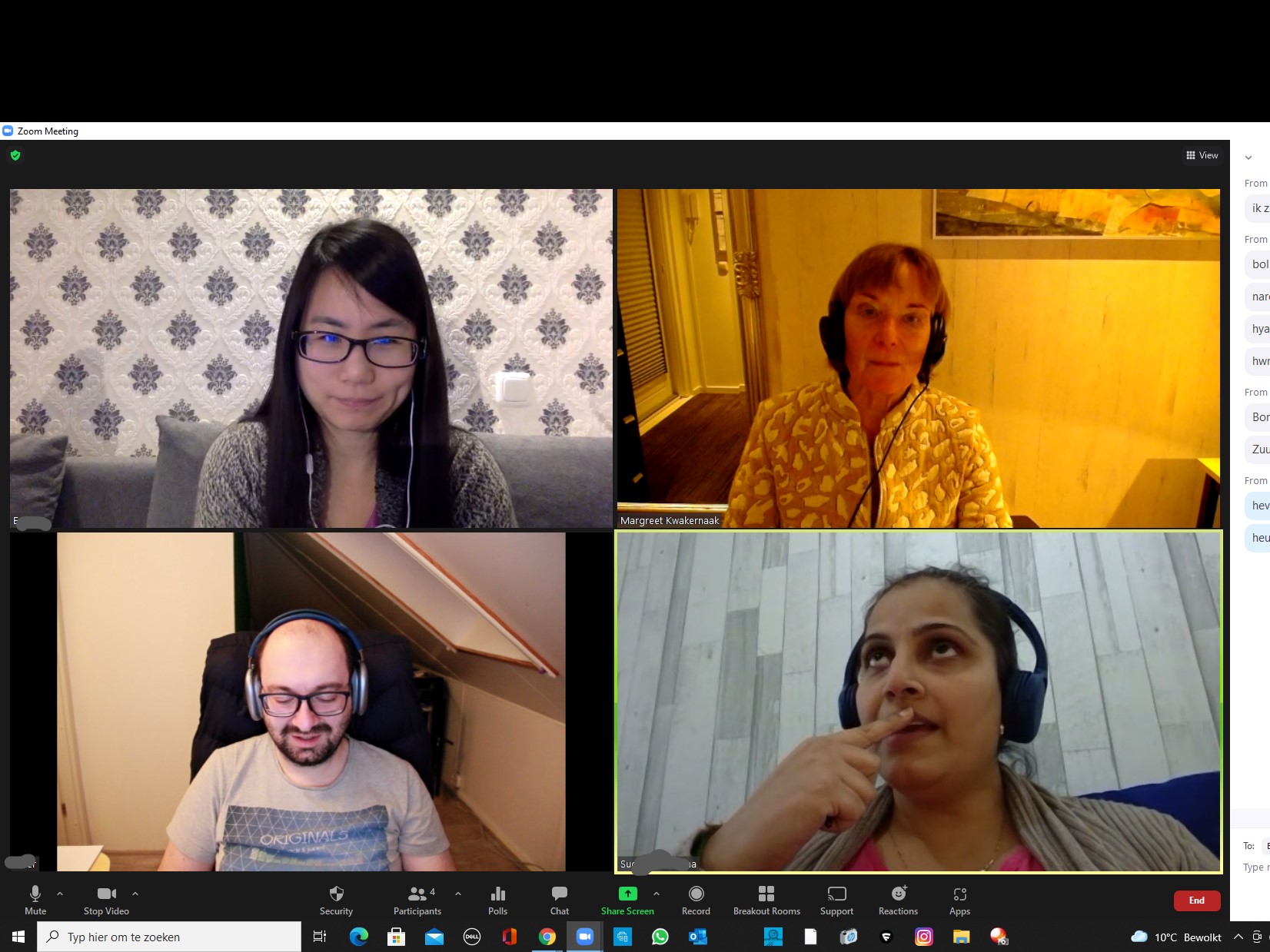 Many exam tips, says Esther about the exam training Civic Integration Exam. The material the teacher provides is good : I can easily catch the point. I believe the tips are very useful for the exams, especially for Schrijven, Lezen en Spreken.
Secondly, the  practice of homework is good. Especially the homework from the teacher helps a lot. She helps me check my answers and gives me specific feedback. I can know which part is weaker and try to improve them better.
Finally, the practice in class is good. Classmates can make sentences by our own. and we can listen to each other.
Candidates Civic Integration Exam  comment the Exam training, June and August 2021
Zafer: Because of the exam training I  have a lot of experience with the exams. Besides, I have a lot of confidence. It was a nice training.
Tan: Best was that the teacher helped me to correct my answers. As well, thanks to the tips, I know a lot more about the exams now,
There was no KNM training in it, but there is a lot of KNM in the texts of the Delft method. Moreover, I can do the rest of KNM  myself.
I liked the exam tips most
Vy: I liked the tips most. There could be more listening tips. Suitcase talen: because of this feedback we added more listening tips to the  exam training. 
Moreover, I liked the grammar. As a result, I would have liked more common grammar points for level A2.
After the training, all Suitcase talen candidates passed the Civic Integration exam
Sahana: The teacher stimulated us to use the Ad Appel materials, they are very good. In Suitcase talen exam training we got exam tips,  exercised in class and our homework was corrected.
I don't need help for KNM, I can do that myself.
Sugandh: I  especially liked the grammar. I would have liked a bit more homework. Suitcase talen: We will add more homework to the new exam training for the Civic Integration Exam at level B1