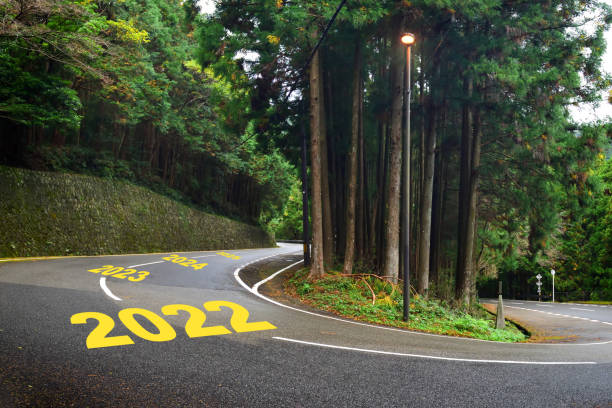 Dutch B1 – how many hours? Many factors influence the time that it will take to learn Dutch. Your native language,  your daily contact with Dutch and the method: those are the three most important ones. In this post, we explain why.
Before you start: Language Levels CEFR tells you where A2 and B1 stand for.
First: your native language
The first factor that influences how long it will take to reach Dutch B1 is your native language.
If your mother tongue is German, you'll learn Dutch with amazing speed. Dutch and German are like brother and sister- they resemble each other. On the other hand, those resemblances may confuse you. 'False friends' is the name for words that look alike, but have a different meaning in the other language. In Dutch: 'ik mag zwemmen' means 'I am allowed to swim', whereas German 'Ich mag schwimmen' means 'I like swimming'.
Do you know English? Well, that helps to learn Dutch! English belongs to the group of Germanic languages as well: Danish, Scottish, South-African, Norwegian and Swedish are the other members of the family. But, if you speak English more often than Dutch, word order in the Dutch sentence is hard to learn – it is completely different from the English one. In addition, South Africans have hard work to learn Dutch verbs – the Dutch change all the forms of the verbs, whilst the South Africans do not.
Dutch B1 – how many hours? compared to English B1
Consequently, the more your language differs from Dutch, and the less English you know, the harder you will struggle to learn Dutch.  Ben Night of Cambridge University did research, and found out how long it takes to learn English. Understandably he researched a limited number of languages – those of the Cambridge University foreign students.  Please note that the numbers of hours he mentions in his report are for reaching level B2 English. I edited Ben's numbers for level B1.
The outcomes for the required hours to learn English level B1
Speakers of French, Italian, Spanish and Dutch need 400 hours to reach  English level B1.
However, German speakers need 335  hours – as German and English are less alike than German and Dutch.
Swahili (East African) and Indonesian speakers need 450 hours.
Meanwhile, Greek or Turkish natives need 550 hours.
Finally, Arabic, Chinese and Japanese speakers need 1100  hours to reach English B1.
These outcomes show that the more your mother's tongue differs from the language you want to learn, the harder you have to work to learn that language.
Second: your exposure to Dutch speeds up learning
The second factor that influences language learning speed, is exposure to the new language.
Whether you do an intensive course, work in Dutch, or independently study Dutch: daily contact with Dutch keeps your brain busy. The more you are actively using the language, the sooner the words migrate from your short-term memory to long-term memory. Once arrived in long-term memory, they'll stay there,
For how long? That depends on the use you make of them. 'Use it or lose it' applies to all skills.
For instance, think of sportsmen and musicians – they have to train every day – not only to get better but also to maintain their skills.
For now, back to language learning. What comes in by drops, like small bits of new language once a week, will enter your short memory, but, the learned things disappear before the seven days are over – unless you repeat them during the week.  Let's look at a second example. Do you remember the weekly classes at school? A week later, the teacher had to start class repeating the stuff of the week before. That was good for the salary of the teacher, not for you!
Class twice a week is better – and best is to spend on the language 45 – 60 minutes per day. Be it in class, by watching tv, or studying with e-learning or a textbook – whenever you make your brains work on the new language, new things will transfer from the short-term memory to long-term memory.
For how long? That depends on how much you use the new language.
The internet and tv are your best friends
At his point many of you say: I cannot influence that, because: 'I don't live in the Netherlands' – 'my work is in English' or ' Dutchmen switch to English when I try to talk Dutch' .
Yes, all of this may happen, however, the internet and tv offer as much exposure to Dutch as you want. Using those resources to  both have fun and learn, is part of your exposure to the language.
Read more about this in Word learning: make it part of your daily life
Dutch B1 – how many hours? Method comes third
In short, learning a language by yourself is the longest way of all to reach Dutch B1. Only when you are under 20 and at least 12 hours per day immersed in the new language, you may learn fast without guidance.
For example, think of your childhood. How long did it take before you talked your mother tongue correctly? How many years did the native language classes last? Children need 5-6 years to master the 5000 words belonging to the B1-domain – and when at home two or more languages are spoken, it may take longer. Read more about level B1 in Dutch B1, how to reach
Required number of hours to reach level Dutch B1 with Suitcase talen traditional courses 
Some good courses, not necessarily taken without any break for repetition or the gaining of other skills, give the fastest results. First, let's see how many hours Suitcase talen students needed when we still had the traditional language courses: at the location, including grammar and writing exercises, and 25% talking time.
Level 0 – A2  class hours: 60. Study time at home: 15x 4= 60 , together 120 hours. The number of weeks: 15
From level A2 – B1 class hours: 60. Study time at home: 15×6= 90, together 150 hours. Number of weeks: 15
Read Dutch B1 – how to reach for more information about the differences between level A2 and B1
To summarize, from level 0 to level B1:  270 hours, 30 weeks: considerably less than mentioned by the researcher of Cambridge University.
However, nor the European nor the British definition of language levels is conclusive. The British have a long tradition of classifying language levels in Beginners, Intermediate and Advanced.
Required hours to reach level Dutch B1 with Suitcase talen Delft method Modules 
Suitcase talen went online and switched to the Delft method in September 2020. The Delft method is based on e-learning with conversation classes. Especially in the beginning, communication is more important than correctness. Grammar is reduced to an indispensable minimum, and what has been learned with e-learning is practiced in online group conversations.
Reaching level A2 with the Delft method, starting from 0, requires 27 class hours (online conversation). Study time at home with e-learning: 40×4=160. In total, 187 hours, 20 weeks. The end level, especially of speaking, is higher than the weak A2 of the traditional courses.
Level A2- B1: class hours (online conversation): 27 hours. Study time at home with the e-learning: 40x 4=160. In total, 187 hours, 20 weeks. End level: B1 at a higher level than the weak B1 at the end of the traditional courses.
Resuming: going from level 0  to level B1 with the Delft method requires 374 hours, 40 weeks. That's a hundred more hours than with traditional courses, but your end level is considerably higher: you are on your way to level B2 already.
Coming to conclusions
Certainly, the mentioned numbers are the absolute minimum number required for hard-working highly educated students.
'Hard-working',  means studying 4-6 hours per week, next to a full-time job – as most Suitcase talen students are full-time working expats. Many of them are highly skilled migrants. Their wives also join. They may be at home with children, but some even work full-time and bring their children to daycare.
Of course, some students spend more time than the mentioned number of hours. Besides, in between modules they may take a break, sometimes to repeat. However, more often they take a break in their Dutch studies because work requires some other course.
Anyhow, all of them are very motivated and disciplined – a requirement if you want to complete the Delft method up to level B1.
The Delft method at Suitcase talen 
Above all, the e-learning and the online conversation classes offer a lot of flexibility – some students fully participate from abroad, others temporarily. They join the class even when they travel for work or visit their parents. The absence of class is a rare phenomenon in online learning!
However, the numbers in this blog don't take into account any obstacles in your path. Yet, the mentioned number of hours are not invented – they are from practice. In less than a year the first students reached target B1!
Of course, some students stopped completely. Either the method was too speedy, or they did not like the method. Some of them could not combine it with work. Other students are taking a break for personal reasons. The modular system, which is unique for Suitcase talen, offers that flexibility.
Are you still unsure whether the Delft method is for you? Read The Delft method is faster or take part in your first module of 5 weeks. After that, you'll know. Read all practical information in Courses
In order to know in which module to start, please use the Contact form, mentioning
whether you speak some Dutch and how you learned that
your actual situation
your target
We will call you soon!