Learning at Suitcase talen is fast, and that's why you pass both level A1 and A2 in one course of four months.
During the course you do 4-6 hours homework – too much to be done in the weekend only.
Make sure that you can study some hours during the week as well. Learning will be fastest when you combine class  with practice outside school, listening, reading and speaking as much Dutch as you can.
Both B1 and B2 courses take 4 months as well.
All Suitcase talen courses are in the evening or on Saturday morning.
Evening Group course Dutch (NT2) A1+A2
Starting level: zero or a couple of words.
Pace: high, 4-6 hours homework per week. Registration after free intake interview with level tests.
End level: A2. A1 tests after 4 weeks, A2 tests after 14 weeks.
Certificate A1, Certificate A2.
After this course your language level is high enough to register for the Civic Integration Exam. Practice all parts of the Civic Integration Exam on https://www.inburgeren.nl/en/taking-the-integration-exam/practicing.jsp before registration.
Teacher returns corrected homework and answers questions
Practice newly learned vocabulary
Interactive explanation of grammar – until A1 in English, after A1 in Dutch
Practice with new grammar
Pronunciation and new vocabulary,
Conversation exercises with classmates.
After A1 reading for KNM, Knowledge of Dutch Society, part of the Civic Integration Exam
Evening Group course Dutch (NT2) B1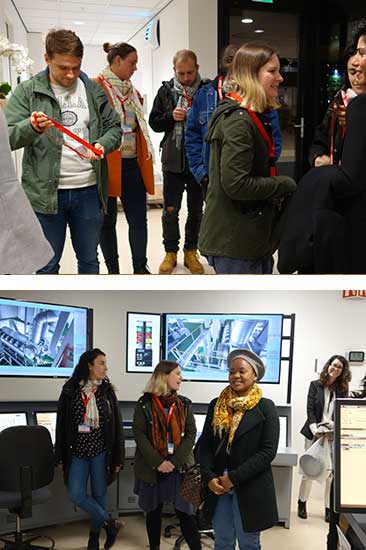 Starting level: A2.
Pace: high, 4-6 hours homework per week. An intake interview with tests is required,
End level: B1
After this course you know enough language for State Exam NT2, Program I. Check the sample exams at www.staatsexamensNT2.nl. before you registrate for this exam.
Teacher returns corrected homework and answers questions
Interactive explanation of grammar (in English) + exercises
Classroom conversation exercise with feedback from teacher on grammatically correct speaking
New vocabulary
Conversation exercises with classmates
After 14 weeks 4 tests (speaking, listening, reading and writing) on level B1, certificate
Saturday morning Group course Dutch (NT2) B2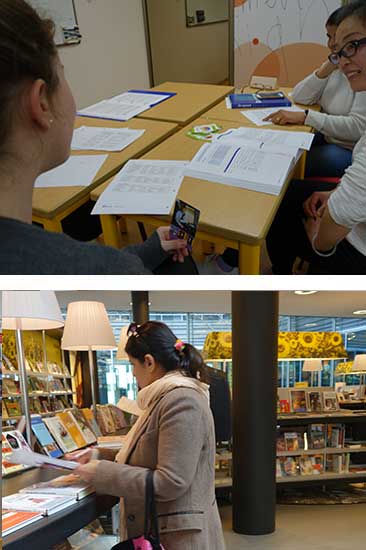 Starting level: B1
Pace: high, 4-6 hours homework per week. An intake interview with tests is required,
End level: B2
Teacher returns corrected homework and answers questions
Interactive explanation of grammar (in English) + exercises
Classroom conversation exercise with feedback from teacher on grammatically correct speaking
New vocabulary
Conversation exercises with classmates
After 14 weeks 4 tests (speaking, listening, reading and writing) on level B2, certificate
After this course you are almost ready for State Exam NT2 Program II. We recommend an exam training course www.staatsexamensnt2.nl